Team Building: Gymkhana and Route 4×4 in Ronda
Duration: Entre 2 y 3 hours
Size of group: For groups between 20 and 400 people.
Physical demand: Moderate.
They watch you. They chase after you. Be careful, it is an ambush!
Travel back in time in search for adventure and excitement. Follow the steps of "El Tempranillo", "El Tragabuches", "Pasos Largos" and "Flores de Arrocha". Bandits of the nineteenth century which left behind their hidden treasure. Find them!
Get into the car and start moving. Drive through the "Serrania de Ronda" and look for the treasure map. Dare to enter the territory of the bandits. This is where they are hiding and prepare their robberies. Do not become one of their victims.
Arrive in the city of Ronda. Talk to historic characters. Walk through its streets and squares. Here you can find the key for the hidden treasure. Relive an exciting history and convert it into your own experience. Will you be able to find the treasure before the bandits find you?
AN EXPERIENCE WITH LEGENDARY BANDITS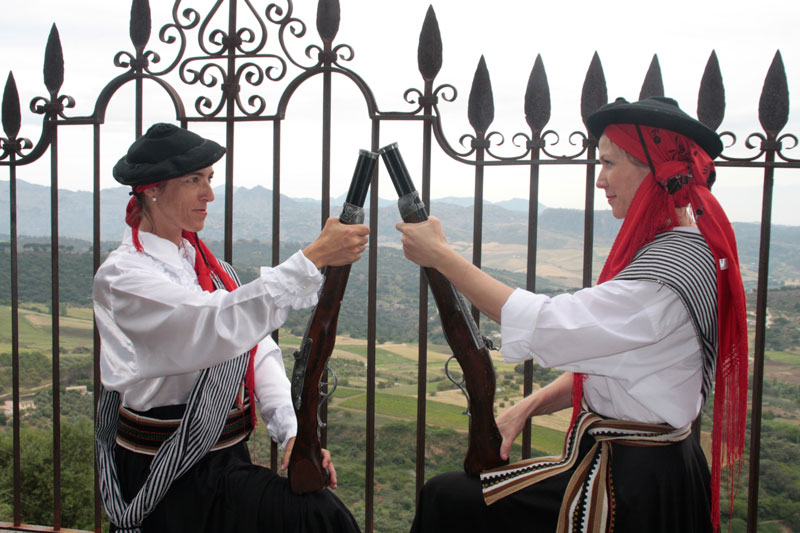 Bandits in southern Europe
is an activity that combines a
4 × 4 route
and a
gymkhana in Ronda
.
You and your team have to drive a 4×4 vehicle through a mountain nature reserve. Only equipped with a road book you will have to find the right way.
During the tour, each team will face challenges and tests (solve riddles, take pictures, find clues) that will enable them to get to the city of Ronda. It is not a race against time. It is an adventure in which ingenuity, observation and intuition play an important role.
In the old town of Ronda, the participants will interact with historic characters, find clues and the treasure of the bandits.
For groups of 20 - 400 people.
Entre 2 y 3 hours. Remember that the duration of the activities is indicative, since we adapt to the needs, size and characteristics of the group.