Explora Tour: 4×4 route
Unknown paths that lead you into spectacular sceneries. Mountain roads, forest routes and cobbled streets in the hidden white villages.
Explora Tour is a journey in 4×4 vehicles in which the speed does not count and the time does not matter.
You drive. We will guide you, you discover the secrets of a path, which will reward you with a memory on every stretch.
ROUTE, DESTINATION AND EXPERIENCE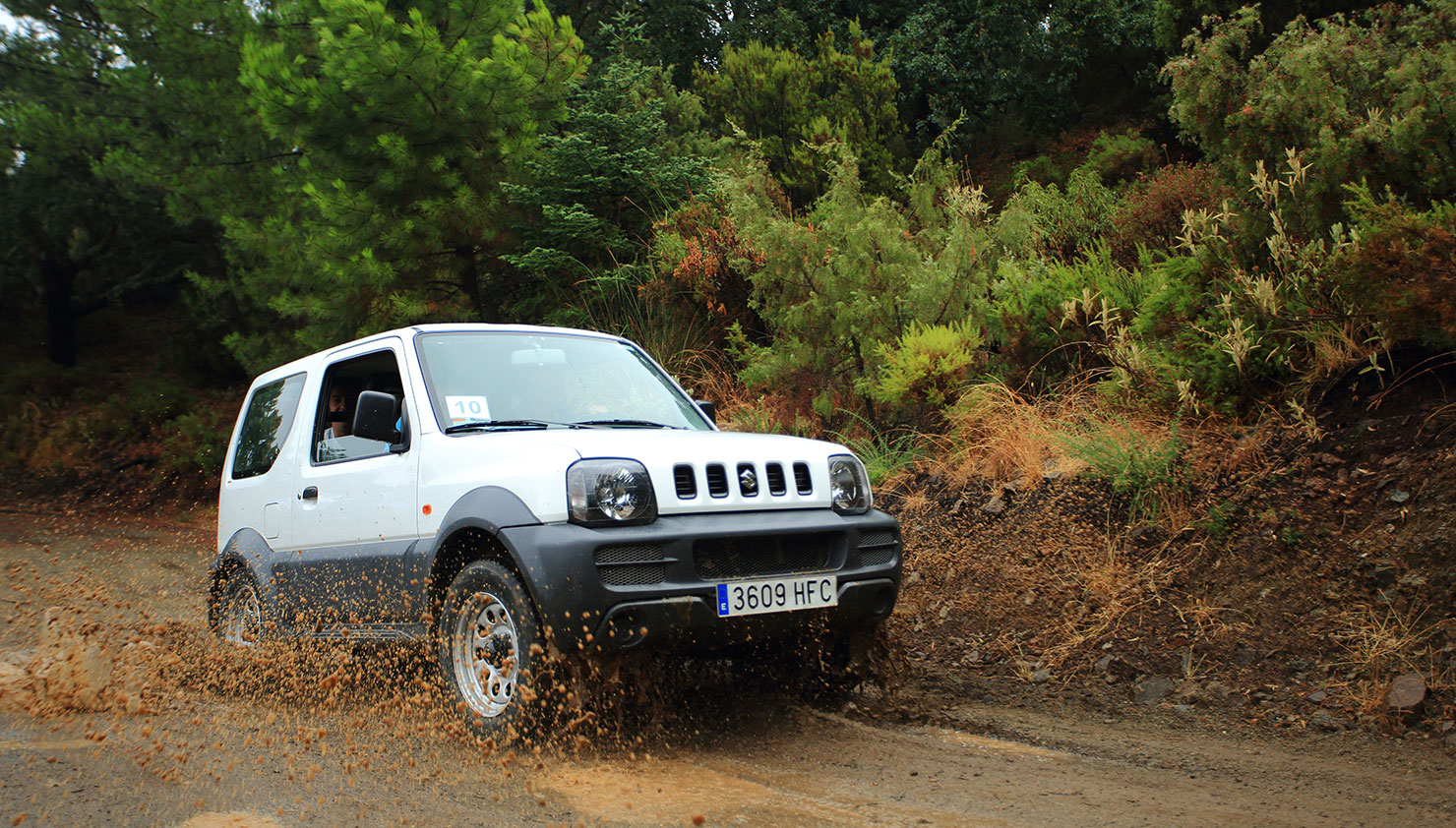 Explora Tour is an experience that will take you to destination in a different way. It is a 4×4 route by natural landscapes, mountains, coastal roads, small towns full of charm.
It´s not a race. No competition. They have neither the speed nor the time. It is, indeed, a journey with stops and visits to unique, authentinc places, full of history, culture and life.
You are not alone in your experience. You drive. We guide you, accompany you on an experience that overwhelm your senses and your emotions be tested.
COMBINE EXPLORA TOUR 4X4 ROUTE WITH…
[texto_parallax imagen_fondo='https://www.exploramas.com/wp-content/uploads/2014/04/Team-Building-Flamenco-Exploramas-5.jpg']FLAMENCO TEAM BUILDING: LET YOURSELF INVADED BY ANDALUSIAN CHARM IN A COMPETITION WITH LOTS OF ART.[/texto_parallax]
FOR MORE INFORMATION ABOUT EXPLORA TOUR 4X4 ROUTE